Metal Roofing Services Sydney
Residential Metal Metal Roofers
Metal roofings are in trend in this current age. We have seen people shifting from asphalt to metal roofs and there are a lot of reasons behind it. People are continuously installing metal roofings in their houses and hence increasing the trend of residential metal roofing. The number of metal roofing contractors is also on the rise, offering many types of services related to metal roofs and MetalRoofingSydney is one of them.
Residential Roofers around Sydney
Residential metal roofs are a very smart investment for your home. All of the reasons are given below:
● Energy efficiency: Residential metal roofs are known to reduce the energy expenses of your house. Metal roofs are usually coated with some layer of paint or another metal that does not absorb the sunlight rather they reflect it. The special pigments that are used in the coating release the heat absorbed during the whole day, making your house cooler. They prove to save up to 20-30% of your energy.
● Adds beauty: Residental metal roofs are more aesthetically pleasing than the older roofs. There are a lot of designs available for the person to choose from. With the versatility in the designs and colors, a person can get really creative with the metal roofs.
● More protection against lightning: It is not true that metal roofs increase the chances of a lightning strike. The probability is the same as the other roofs and all these claims are based on myths. One additional benefit it gives that the metal roofs do not catch fire, unlike the other roofs. Hence, they are given extra protection in case of a lightning strike.
● Hail resistance: Metal roofs tend to be hail resistant due to their solid build and the material used in them. They are less likely to get damaged by the hail storms than the asphalt roofs.
● More lifetime: Residential metal roofs tend to last a lot longer than the common shingle roofs. The metal roofs lifetime is more than 50 years while the shingle roofs can last from 12-20 years only. This shows that metal roofs provide a larger value when we think in the long term. You do not have to worry about replacing your roof after 15 years. Just install the metal roof and you can forget all the worries for 60 years. They only need a little service from year to year.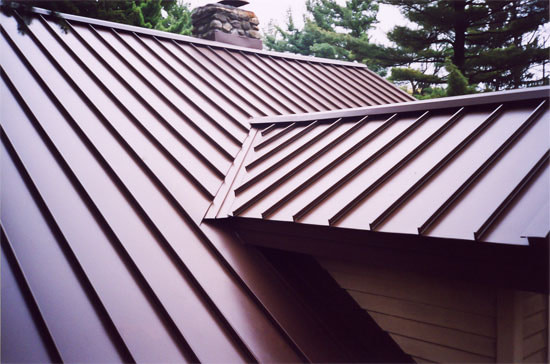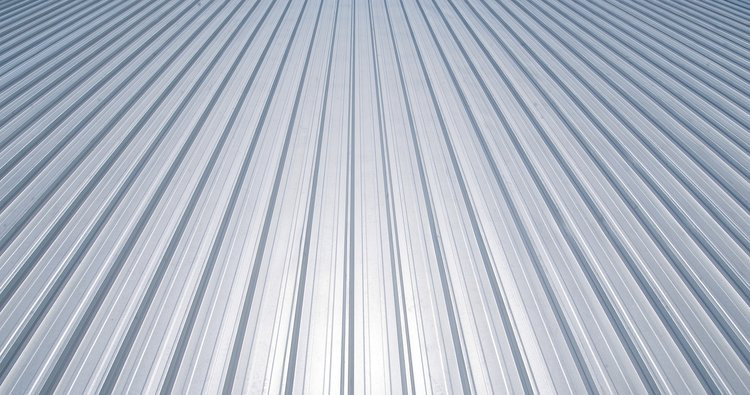 How to choose the best material for your metal roof?
● Different metals: Residential metal roofing is not limited to a single metal. In fact, there is a lot of different type of metals that are being used in the market right now. All of them are very unique. This gives the users a choice to install the metal according to their own requirements. To select a specific metal, we require to properly research into different types of metal and then make a decision
A very common question that a lot of people ask about the metal roofing. Does the residential metal roofing add value to your house? 
Yes, metal roofs are known to add value to your house ranging from 2-6%. Due to this, we can think of it as an investment that will yield profit in the future. People buying houses tend to choose houses with a properly install metal roofing. This is another reason to install metal roofing for your residential property.
How to look for the best contractors in your area?
There are a lot of metal roofing contractors but you have to choose the best out of them. You must remember these things before calling them to get a quote.
● Check reviews: This is the most important part of choosing a contractor. Search for their business website and see the reviews. The testimonials by the people will help you in making a better decision.
● Budget: Make sure that your budget matches the contractor you want. The budget has to finalize before the installation process. Do not make a compromise on the quality if your budget is low.
● Customer support and service: A good contractor always takes care of its customers. So, this is the thing you must keep in mind. Read reviews about the support and the service they provide to its customers. The relationship with the contractor is long term as you will need them to provide requirements and services for the roof in the future. This is why you have to carefully choose a residential metal roof contractor.
MetalRoofingSydney is a metal roof contractor that assures you to provide the best services in Sydney. Our team is professional and we think of our clients as a family. This is why we are the number one choice among the people. Having hundreds of clients in the city, we expect to grow further with you. For any type of metal roof services, we are here at your service. Contact us right now and get the roof of your dreams!