Commercial Metal Roofing Services Sydney
Commercial Metal Roofers Sydney
People are now moving towards metal roofs due to their increased durability and long-lasting characteristic. Be it residential or the commercial sector, metal roofs are the number choice of the people. In business, people always look for the value fo money. People can invest a good amount of money if it suits their needs and provides the proper value of it. This makes metal roofs the best option for people who are opening new businesses or are upgrading their existing ones. 
Commercial metal roofing is different from the residential one and one has to look into different aspects while installing metal roofs for their business. Along with their sustainability, metal roofs are pleasing to look that add a charm to your business. A different and unique roof is a good way of attracting people towards your building. There are other benefits as well that we will be discussing here
How to pick the right metal for your commercial metal roof?
● All businesses want minimum expenses and maximum profit. So every decision regarding the business is taken on this basis. As we are aware that metal roofs are a good reflector of light, hence they can help you save up to 30 percent of energy. It is a huge number for the business and this leaves no reason for you to get the metal roofing. The commercial metal roofing contractors report that this is the top reason for people choosing the metal roofs for their businesses. 
● One thing that is also kept in mind while getting a roof is the repair duration, cost, and resale value. Metal roofs due to their sturdy nature have a lot of lesser repair costs than the traditional old roofs. And if you ever want to replace your roof, you can simply sell the metal roofs as they are sold at better prices in the market.
Every metal has its own properties that make them unique. For example, aluminum does not need any galvanized coating and it is very light in its weight, whereas copper is sturdy and provides a long lifespan for a roof. So, this is up to you but the most important factor when choosing a commercial roof is the price of it. 
The price of the roof mainly depends on the material of the metal, and the thickness of the metal. Every metal has different prices depending on its thickness. The thickness can range from 3 gauge to 30 gauge. Lower the gauge, heavier the material of the roof. Depending on the structure of your building, you can choose the material. Avoid getting higher gauge metal if your building structure is weak.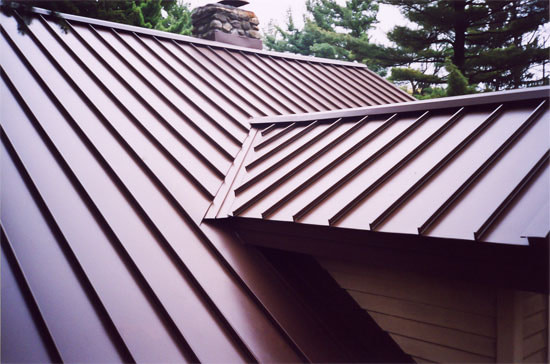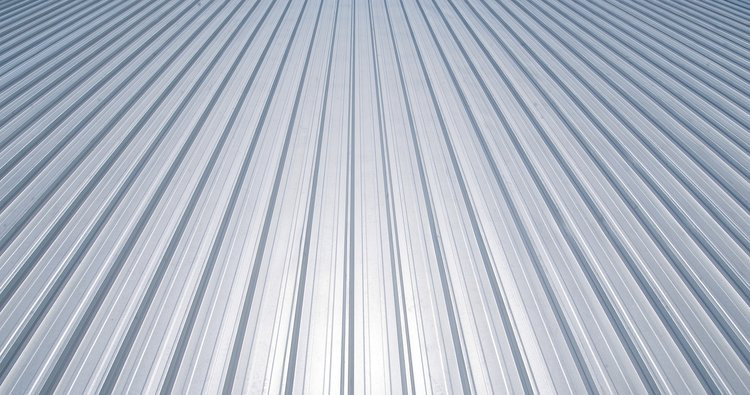 Common roof configurations
Commercial metal roofs come in different configurations. Vertical, horizontal, and panel ones are the most common among the public. They have different installation and maintenance processes. This is why people mostly get stuck while choosing the roof configuration. It is a complex thing and it takes time to understand it fully. But you do not have to worry about it anymore as our expert team at MetalRoofingSydney is here to give you the best options.
We have been in this business for long and we know what people want for their commercial roofs.
Insulated and Curved metal roofs
Curved metal roofs are getting popular in the commercial metal roofing business due to its aesthetically pleasing design and easy installation process. The insulation used with the metal roofs are huge in number and it requires proper research before selecting one. Insulation can affect the energy-saving factor and the cost of the metal roof to a large extent. Hence, people have to look into this but MetalRoofingSydney is here to give every answer to your question about the insulations used in the commercial metal roofs.
With all this, we cannot deny the popularity of metal roofs in the commercial sector. More and more people are moving towards it and giving up the traditional old roofs for their business. It not only adds worth to your business but also saves you from hassles of frequent repairing and maintenance. People are happy with the installation and the number of clients is only increasing. There are fewer complaints than before. Metal roofs have taken over the commercial sector of the business.

MetalRoofingSydney being the leading commercial metal roof contractor in Syndey is here at your service. We have a professional team dedicated in serving you. From installation to repairs, we do it all at MetalRoofingSydney. If you are looking for the best quality in Sydney, there is no other place to go. Contact us right now to get a quote or fill a form and our agent will reach out to you in no time.